BKI is a Listed Investment Company on the Australian Securities Exchange. BKI is focused on investing in quality companies for the long-term that have a history of and are expected to continue to pay attractive and growing dividends.
Managed by Contact Asset Management at a competitively low cost, BKI aims to provide shareholders with a consistent income stream in the form of fully franked dividends. Since listing in 2003, BKI has paid out $1.09 per share, or over $700m in dividends and franking credits to shareholders. BKI's assets have grown from circa $173 million to over $1 billion.
Income Generation
An investment of $10,000 to purchase BKI shares upon listing in December 2003 would now be receiving fully franked dividends of $1,662pa.
The franking credits enhance the income by a further $712pa, assuming a tax rate of 30% (total income of $2,374).
The same investment in a term deposit (based on the cash rate + 0.50%) would be earning $187pa, pre tax and with no franking credits attached.
BKI Dividends Paid to Shareholders

Long Term Dividend Income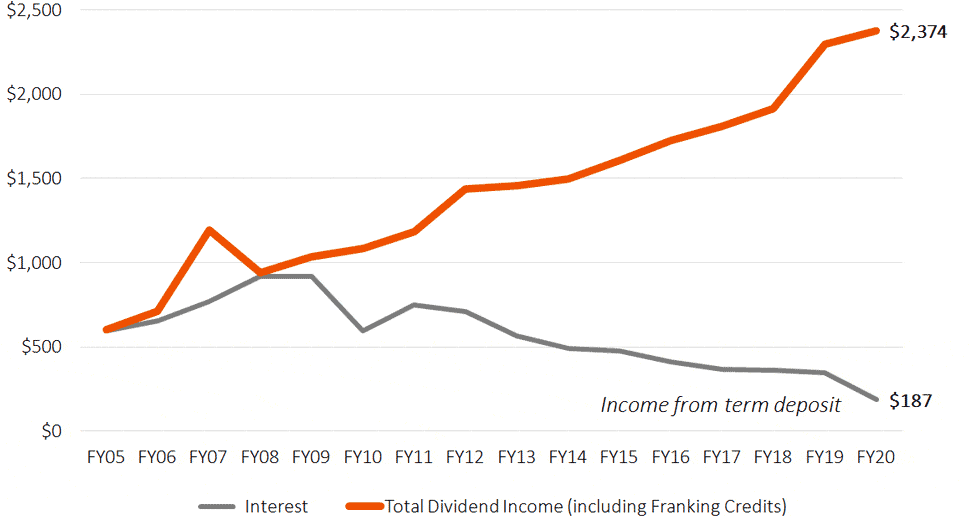 Long Term Performance
Since listing in 2003, BKI's investment strategy has been and will continue to be focused on research driven, active equities management, taking a long term investment horizon and investing in quality companies with a history of paying attractive dividend yields.
Total Shareholder Returns